When I was in campus there was this one guy who would always out-do everyone when it came to the assignments; we would be in the introduction class for media production and in a week this guy would have figured out how to use a green screen and add news effects while the rest of us just stood in front of a concrete wall and did our news report.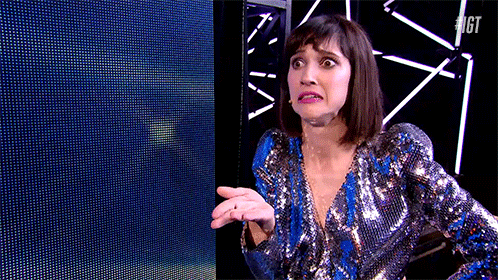 Words cannot describe how much I hated sharing classes with the guy, and on graduation day I thought the nightmare was over, until I was introduced to the next horror in the next phase of life, "Baby shower gifting." Being dragged to this things by my special someone only for the gifts to be opened and I am left standing there with egg on my face for having the worst gift in the room makes me feel like I am back in my COM 263 class standing in front of a concrete wall where else some guy's presentation is Emmy worthy.
Let's be totally honest, in the real world it is not the thought that counts but the actual gift. So how does one become a gifting guru without breaking one's bank. Here are a few gift ideas that are sure to turn anyone into a baby shower gifting master.
1.  Baby Crib
Sounds obvious right, but for new parents a baby crib is an awesome present. Sure, most baby cribs border on the higher side of the price range. However, engaging your local carpenter to build your own design is cheaper and challenges your creative side and it is a fun unforgettable experience to do with your partner. If you are called on to be the god parents of a friend's child then what better gift to show your commitment to the role from the word go.
2. Changing Pad
Let's face it this could be the most essential item in a nursery. It gives the new parents a clean and sanitary way of changing their baby. With a portable changing pad, you will have gifted convenience to the parents and they will remember you every time they use the product
3. Burp Cloth
Simple, Cheap and essential to every parent. When wrapped this could look like a small insignificant gift, but trust me it is a memorable gift that every parent can appreciate.
4. Baby Mobiles
Another essential part of the nursery is a baby mobile. Used to enhance brain development and soothe the child to sleep, this is a perfect present to any parent. You can buy a ready-made one or engage your creative DIY skills and build one.
5. Baby Monitors
A good quality baby monitor allows for the parent to well monitor their child from a distance allowing them to take care of activities around the house while giving them a peace of mind. I mean what can be a better gift to anyone than peace of mind.
6. Baby Shower gift basket
Putting together a number of essentials in a gift hamper kind of design is a great unique way of gifting. Things you can put in the gif t basket include; diapers, a burp cloth, diaper cream, baby powder, baby wipes, pacifiers and more.
7. Nightlight.
Everyone is initially scared of the dark and what better way is there to bring warmth, light and comfort in an infant's room than with a nightlight. It also makes it easier for the parents to check on their child at night without stubbing their toes or other accidents. check out great creative nightlights from vingloo.com
8. A DIY memory book
Its never too early to start stocking up on memories. Gifting a memory book makes is memorable as the parents will always remember whom the gift came from every time they look at the book making it a perfect present.
9. A stroller
A stroller can be a great gift for a close friend whose personal style you know well. A good quality stroller allows the parents to continue their daily activities while with their child in a comfortable way. Besides,for new parents nothing can be a better gift than that of more time with their newborn.
10. Educational toys.
The number one rule in shopping for toys for kids is safety first. Therefor, Get a toy that is safety approved and can not be a chocking hazard for the child. Smart maker Toys has an excellent array of toys to excite your friend's child and enhance their brain development. The toys like the doodling bot engages all of the child's senses keeping them entertained and occupied throughout the day.
We could go on and on telling you about other baby shower presents that would be perfect. However, the most intimate gifts are the most memorable and the ten gifts we mentioned will be a highlight for every parent as they themselves or their children engage with the gifts. Most of the gift are easy to make or cheap to purchase at any retail store, and specific online retail shops such as http://smartmaker.co.ke. Take the chance and give your friends a baby shower they will hold dear for a long time.